Liquid Vinyl Wrap
Wholesale Supplier
A Spray On Liquid Vinyl Wrap Easy to Spray it On & Peel it Off
A Liquid Vinyl Wrap - Automotive Peelable Paint
Easy to Apply
Are you thinking to give your car a new look and want to wrap it? Maybe you are thinking to vinyl wrap it but you realize it's quite expensive or too hard to do?
No problem. We have the perfect solution for you. Now you can easily liquid spray wrap your car by yourself within the same day with no effort at all. 
Our liquid spray wrap is made to protect your original paintjob so no preparation, sanding is needed if the paint is in excellent conditions. You only need to wash the car, mask it and apply our liquid wrap in several layers to build thickness and strenght and application is done with an electric spray gun giving you a fantastic and professional result even if is the very first time you do this. Our customers get it right the first time with no effort at all and if every single one can, so you will.
The standard finish of our liquid wrap is matte and satin but if you want gloss, you can easily apply 2k clear coat on top giving you better and glossy performances. If you still feel a bit unsure, that's fine. Our product can be applied by your local paint shop so you can simply order our liquid spray wrap and once gets to you, you organize someone to help or do it for you.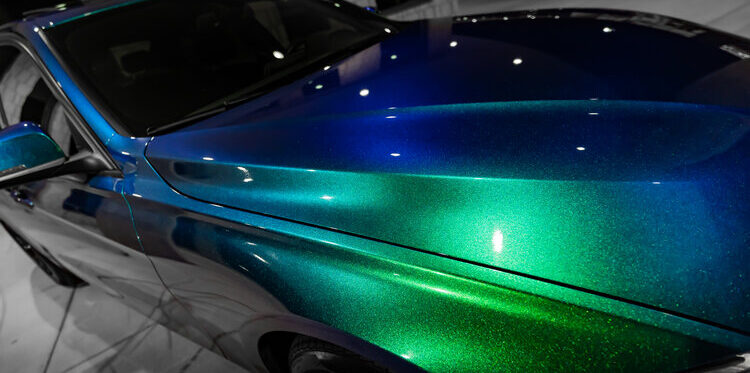 Matte & Satin Clear Liquid Vinyl Spray Wrap Ready To Spray

From $119 AUD + Shipping per Gallon

***Discounts Available for Bulk Quantities***

TRAINING & SUPPORT AVAILABLE


If you are thinking to start a liquid spray wrapping business or add it to your existing business, then we are the right suppliers for you. You can start your car wrapping business in no time and once you feel ready, we are more than happy to send you customers to you. 
We currently supply almost 100 satisfied customers worldwide often re-branding our liquid spray wrap. Yes, you can do it too and resell it.
Great profit margins

Proven top quality since 2009.

Run your liquid wrap business from anywhere you want.

Inexpensive business set up. No expensive tools needed.

You choose when to work. Be your own boss.

It doesn't crack or melt on surfaces and is UV resistant.

Super smooth feel finish with first time users. (no sand paper or orange peel feeling)

It's ready to spray.

You can dip n peel like a pro with no effort at all even if you spray it with a cheap electric spray gun. (you can use air compressor as well)

You can gloss it with your 2K clear coat and it peels without problems.

Low maintenance needed…just keep it clean.

Fix accidental scratches in minutes.

200+ solid colours available, pearls and chameleons with unlimited possible combinations for custom colours.

We ship anywhere in Australia & Worldwide.

We turned vinyl wrappers over to become dippers – Vinyl wrap takes days – Liquid wrap take few hours and they love it.

Long lasting up to 4 years for matte and satin. 

Long lasting up to 12 years when 2k clear coat is applied.

Produced in Japan

LOVED IN AUSTRALIA & MADE FOR AUSTRALIA
Some of our customer's work
Quantity required per vehicle
Small Car: 4-5 liters
Medium Car: 8-10 liters
Large Car: 12-14 liters
Large SUV: 15-16 liters
Medium Van: 18-20 liters
Need to be sprayed with a 1.8 tip 1st coat light, then 4 wet coats approx 20cm away from the car surface.
Wait 20-30 minuted to fully dry in ambient temperature to apply the next wet coats.
No oven needed. Just wait to dry as when it dries, it will auto level giving you a smooth surface.
You can apply any brand 2k clear coat with hardener to give high gloss finish with full protection and basically have a paint job for a fraction of the cost.
Spray clear 2k with hardener on top with 1.4 tip and professional spray gun for high gloss results. Only 2 coats will do and approx 2 liters total depending on the size of the car. A professional is suggested as this part is a bit tricky. Also oven to bake the 2k clear is required.
Check our application guide for full explanation.